This is a guest post by our wonderful friend Rachel who blogs and did a great review about our art dwellers projects by mail! You can learn more about how to receive these projects by reading our previous blog entry.
Art Dwellers sent Willow an art package in the mail too. She got a box full of stuff to make a flag banner with her name on it!
She started by picking a colored flag and a letter of her name. The letters for her name aren't just plain white letters, they are glittery letters. And if you know Willow, you know that Willow and sparkles go together!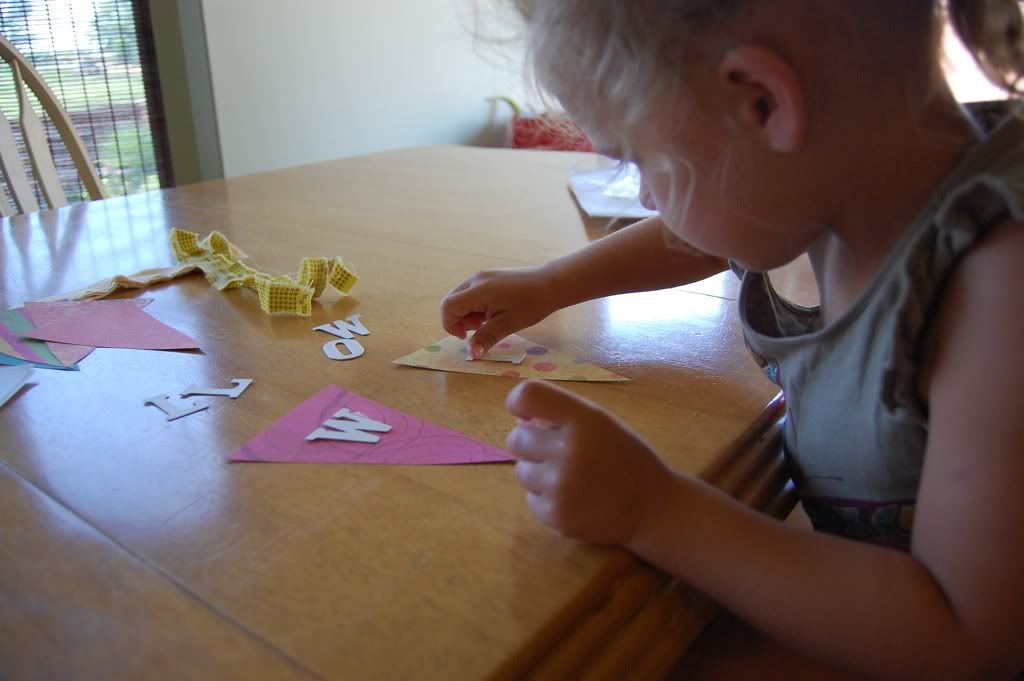 Once all the letters were glued onto the flags, we glued the flags onto a long, skinny strip of fabric.
And then I tied smaller pieces of fabric strips in between each letter. How cute is this????